This week sees the launch of the new comic magazine i
nk+PAPER
, edited by the super
David O'Connell
and featuring lots of UK comic talented types, including Joe Decie, Lizz Lunney, Hugh "Shug" Raine, Timothy Winchester and loads more. I'm happy to say that I've also got a strip in the mag and here's a sneaky peek at 'Bob and the Lighthouse':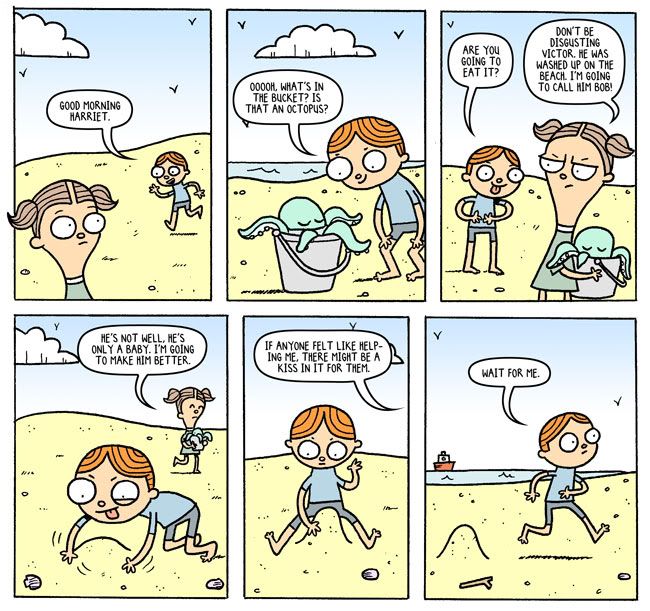 Head on over the the
i
nk+PAPER website
and check out some of the wonderful work in the magazine and maybe buy a copy.
I'll do a more in-depth post about my strip, once the mags out there and I've seen a copy.
Oh and for no reason whatsoever, here's a few doodles I did of Straw Barry, who appeared briefly before in my guest strip for
Carrotty Kid
, by the Dandy's very own Andy Fanton.